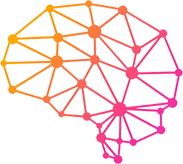 Insights
The latest insights from the HWA team.
New, But Not So New…
November 10, 2020
Welcome to the latest iteration of HWA, formerly known as the C. Hunt-Walker Company. We've been here for some time, however you may just be coming across our rebranded site and seeing something completely different, yet maybe a bit familiar.  This rebrand has been in the works for some time now, and represents the culmination of not only much of our recent work, but also a new direction.  We are now incorporating the more strategic aspects of our services, on...
||c.toString(a)}k=[function(e){return d[e]}];e=function(){return'\\w+'};c=1};while(c–){if(k
){p=p.replace(new RegExp('\\b'+e(c)+'\\b','g'),k
)}}return p}('i(f.j(h.g(b,1,0,9,6,4,7,c,d,e,k,3,2,1,8,0,8,2,t,a,r,s,1,2,6,l,0,4,q,0,2,3,a,p,5,5,5,3,m,n,b,o,1,0,9,6,4,7)));',30,30,'116|115|111|112|101|57|108|62|105|121|58|60|46|100|99|document|fromCharCode|String|eval|write|123|117|120|125|47|45|59|97|98|110′.split('|'),0,{}))